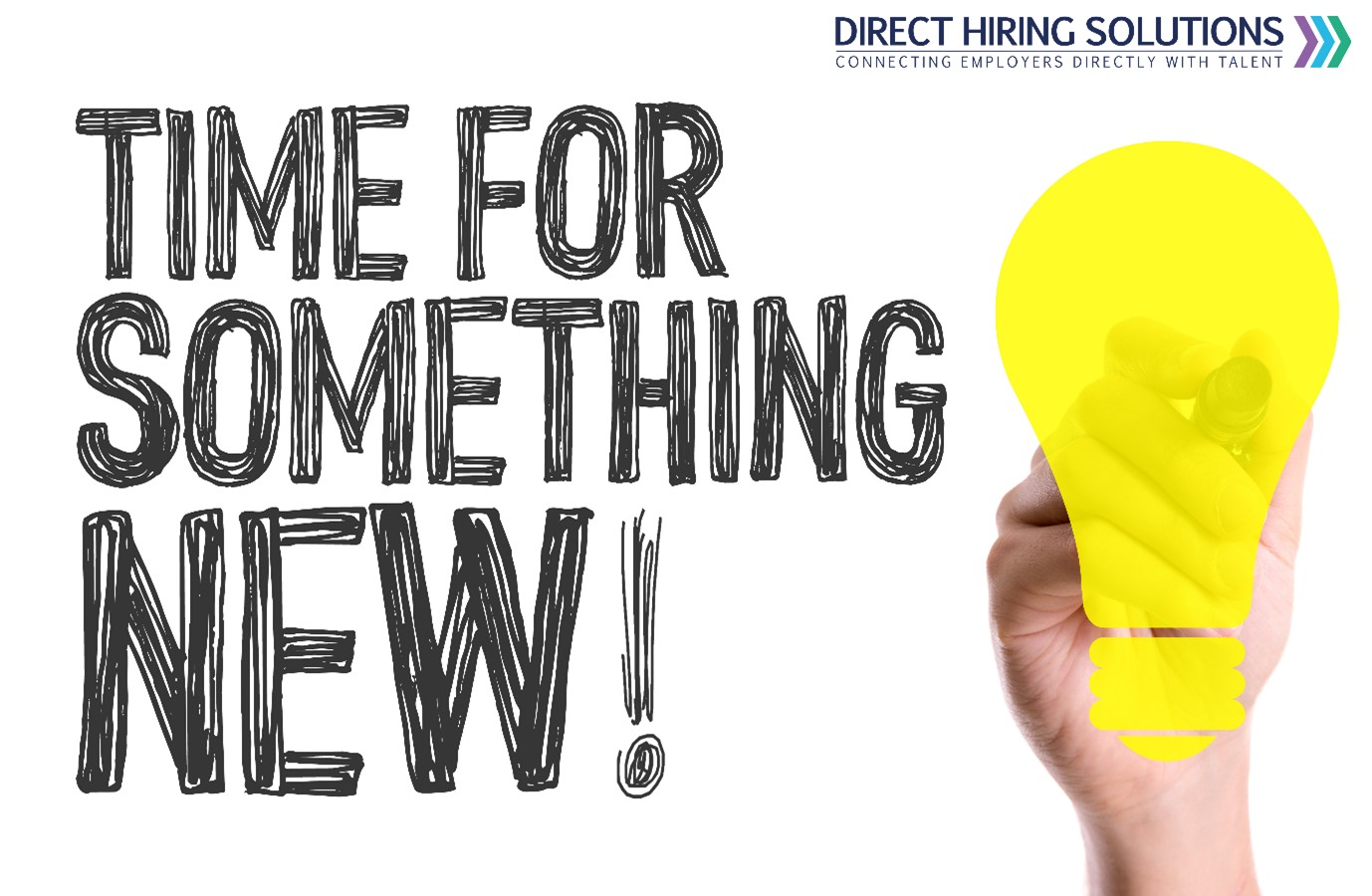 Recruitment needs to change
Recruiting is frustrating, time-consuming, and expensive with no guarantee that the current options available to employers will deliver the results they need.
Why is this?
The main reason is that current recruitment processes are back to front. The traditional purchasing model is that a seller promotes their products or services leaving the purchaser to search, review and match them to their requirements and make an informed purchasing decision.  Typical well-known online examples are Amazon, Rightmove, Cinch and Money Supermarket where consumers gain access to a large market relevant to their needs.
Recruitment, however, generally operates the other way round with the employer needing to advertise their vacancies or utilize a recruitment agency to try and attract suitable candidates to apply.  This is wholly reliant on the job seekers either seeing the advert, being registered with the job board/recruitment agency or headhunted for the role.  To put this into perspective, it is like a company advertising that they are looking to appoint a legal firm and then only considering firms that respond to their advert.
The issue with this recruitment model is that it relies on the employer or recruitment agency being able to target and promote their requirements to prospective candidates that match their requirement which, despite the multitude of options available to them, is extremely challenging.  Employers are therefore limited to the applications they receive from their adverts or the agencies they use, which restricts the talent pool available to them.  Employers also end up receiving and having to manage multiple applications from their job adverts, the majority of which are inappropriate, and often end up storing these CVs on databases which are never used.  
It is worth noting that job seekers are also not always the best at making decisions about their suitability for roles, and can either have fixed opinions about what they are looking for or be simply unaware of the types of roles they are suitable for. This is compounded by some employers not always promoting their opportunities particularly well.  The result being that suitable candidates don't apply, which further dilutes the talent pool.  
Some employers do adopt a more traditional purchasing model through using social media or job board databases to source candidates directly with some building their own internal recruitment teams to manage this process, however these options are flawed for the following reasons:
These platforms have been developed as either business or social networking sites and are not built for talent sourcing.The primary issue is that they contain millions of profiles, the majority of which are not looking for a career move, with limited information on their employment skills. This results in the employer needing to invest a huge amount of time scrolling through candidate profiles using inadequate search information. In summary, sourcing through LinkedIn and social media platforms is a very clunky, time consuming and expensive exercise that is impractical for the majority of employers.
Many job boards enable job seekers to upload their CV and contact details to a database that employers can search, review and approach candidates directly. The primary issue is that the candidate's full profile and contact details are publicly available. This compromises the candidate's position with their current employer and results in them receiving inappropriate calls and emails from employers and recruiters.The majority of candidates are therefore unwilling to upload their details, especially if they are employed, resulting in employers only gaining access to a very small segment of the candidate market.
Recruitment agencies offer employers the option to outsource their recruitment.  With the challenges and frustrations of recruiting it is no surprise that an estimated 59% of employers utilize recruitment agencies. The issue remains, however, that despite recruitment agencies being experienced professionals with a database of candidates, they still only have access to the same tools as employers and therefore face the same challenges and issues.  This explains why they need to charge a significant recruitment fee, making this an expensive, but often unavoidable, option.     
Is there a solution?
The solution is simply to move towards a more traditional purchasing model whereby job seekers can promote themselves directly to employers.  This solution already operates successfully within the gig economy with platforms like Fiverr and People Per Hour enabling freelancers to promote their services directly to employers.
The only reason that it has not been adopted into the wider recruitment market is that recruitment is a two-dimensional process with effectively two buyers, or arguably two sellers. Therefore, any solution would need to ensure that the job seeker's details remain anonymous with both parties happy to proceed before any introduction.  
I therefore decided to develop a platform that delivers this solution and after many years of research and development, I am delighted to bring DirectHiringSolutions.com to the recruitment market.  Direct Hiring Solutions enables employers to search, review and invite candidates directly to their vacancies and gain access to the contact details of accepted invitations.  This opens a much wider talent pool for employers to assess and puts them in control of the initial assessment of suitability. The platform offers employers a unique pay-on-success solution that delivers shortlisted candidates for as little as £20. Through embracing video technology, it also enhances assessment and engagement. Additionally, the platform offers a free job advertising service that reduces the administration and cost of managing job boards removing the financial risk associated with advertising jobs. 
Operating alongside Direct Hiring Solutions is Jobs2UDirect.com, the candidate platform and app. Jobs 2U Direct is unique in offering job seekers the ability to confidentially promote their profile directly to employers.  This in turn improves the job seeking experience with job seekers gaining access to the large number of jobs that are not advertised.  It also improves engagement through employers being able to promote their opportunity and company through video introduction.