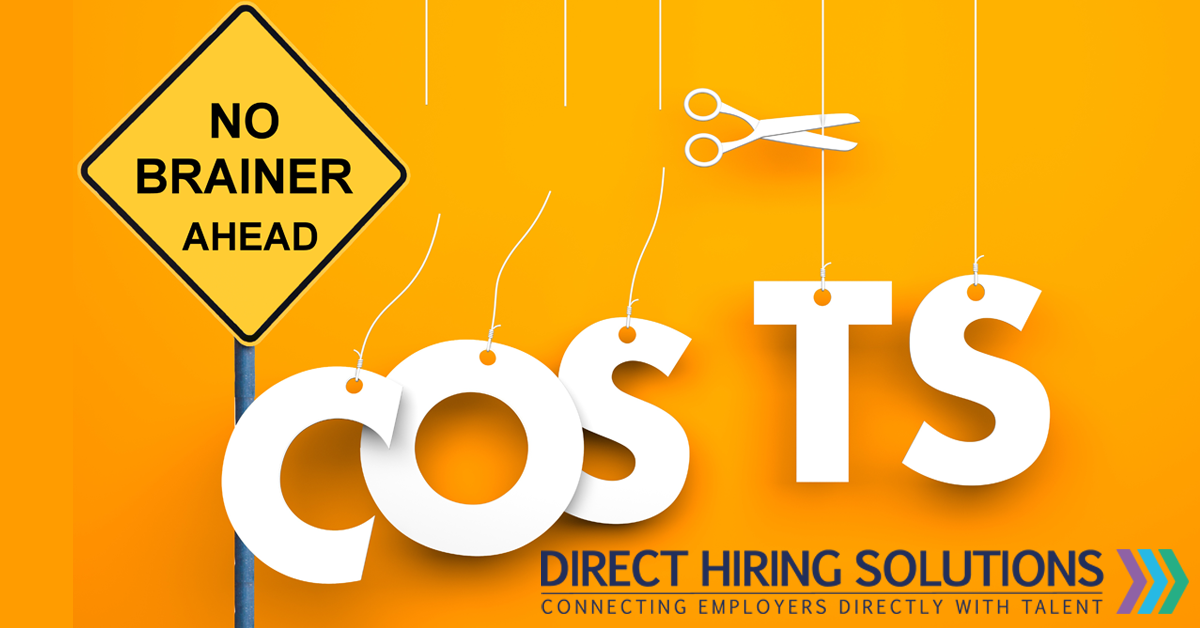 The high costs of recruitment
The contingent recruitment agency market is a very inefficient business. The main reason being that recruiters work on roles which multiple recruitment suppliers are also working on.  Therefore, despite all the work the agency puts into trying to fill a role, the odds of them actually filling it are dependent on how many other suppliers the employer is utilising, and whether the employer changes or cancels the role (typically, the odds will be anything between 15-30%).  When you consider the average salary in the UK of a recruitment consultant is c£25,000, with 100% overheads on top, this equates to a significant waste of resource and money.  Recruitment firms ultimately need to mitigate this loss by setting their fees at a level to compensate for this wasted time.  This results in them needing to charge fees of between 10-30% of the annual salary of the placed candidate.  Staffing Industry Analysts (SIA) reported that the average recruitment fee in 2018 was £5,152 for permanent placements and £5,228 for temporary placements.
Where the employer tries to recruit directly, they might avoid a recruitment fee but will incur costs across the job boards or media they choose to use to advertise the role. Advertising or searching for CVs on job boards or using media channels can cost anything between £50 to £1,500 per job (but can be significantly more) and offers the employer no certainty of identifying the candidates they are seeking. If the employer uses LinkedIn to source candidates, then the costs of a license and/or purchasing InMails (together with the limit and restrictions placed on InMails) can be prohibitive.
Additionally, the indirect costs of recruiting direct significantly increase. Entelo's 2018 recruiting trends report states that on average it takes 13 hours a week to source candidates for a single role and this cost does not include the time needed to manage supplier accounts, arrange interviews and interview inappropriate candidates which could easily double this time.
One of the reasons I launched Direct Hiring Solutions was to significantly reduce the cost of hire and make any fees aligned to delivery. Direct Hiring Solutions charges employers for contact credits which enables them to invite shortlisted candidate(s) to review their opportunity.  Contact credits range in price from £40-70 per credit depending on the volumes purchased and are only charged when the employer receives the contact details of the candidate(s) they have invited.  The employer also knows that the candidate is interested in progressing before they speak with them and they only pay for what they get. Additionally, indirect costs associated with searching and assessing candidates are significantly reduced due to improved searching and assessment functionality. The platform also offers employers a free advertising service to both support permanent recruitment and to attract additional candidates to support their temporary, interim or graduate searches
To find out more about Direct Hiring Solutions please visit our websites  directhiringsolutions.com for employers or jobs2udirect.com for candidates (or download the app – search for Jobs 2U Direct).  Alternatively, I would welcome your thoughts at david@directhiringsolutions.com.