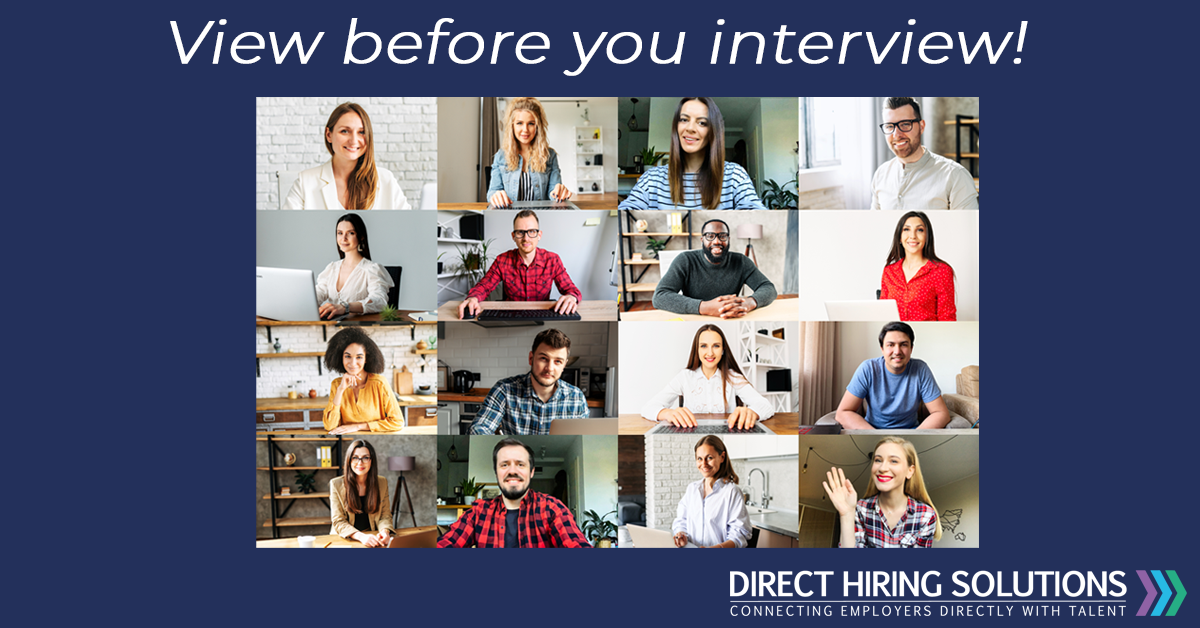 Huge surge in video usage
The past 12 months have certainly changed many aspects of our lives with one of the most significant changes being the increase in the use of video technology.  In the space of a year many more people are now very comfortable and competent with using video for a wide range of social and business interactions.  Even my mother, who is in her 90s, is now happily contacting me by Zoom and FaceTime.  
Consider the following amazing stats:
Video content on social media gets 1200% more shares than text and image content (Wordstream)
An embedded video in a job advert will usually generate 34% more applications (Career Builder)
Mobile video consumption rises by 100% every year (Insivia)
By 2022, online videos will make up more than 82% of all consumer internet traffic — 15 times higher than it was in 2017 (Cisco)
59% of executives say they would rather watch a video than read text (Wordstream)
Viewers retain 95% of a message when they watch it in a video, compared to 10% when reading it in text (Insivia)
72% of customers would rather learn about a product or service by way of video (HubSpot)
One million minutes of video crosses the internet every second (Cisco)
The fact is that video usage will only continue to increase – however, in my opinion the recruitment industry has been slow to adapt and fully exploit this technology.  Whilst I would be the first to say that you can't always replace a face-to-face meeting with a Teams or Skype call, the fact is that people often waste time and money on a lot of the meetings they attend. 
Have you ever considered how much time is wasted interviewing inappropriate candidates?  If we assume that there is one inappropriate candidate for every job interviewed for in the UK, and these interviews take 30 minutes, based on research by Askwonder.com the estimated time wasted in the UK would be more than 50,000 hours a day – ouch!  Additionally, video tends to keep the meeting more 'on point' and avoids a lot of the social diversions displayed in face-to-face meetings which can eat up time.  Even if this reduces the meeting by just 10 minutes that would save an estimated 17,000 hours a day.  Combining those hours and assuming an average salary of £15ph that equates to over a £1m of savings a day!
It's therefore essential that we continue to embrace technology and not be fearful of getting ourselves in front of the camera.  One of the reasons I launched Direct Hiring Solutions was to fully embrace video technology and enable both candidates and employers to promote themselves directly to each other.  This not only enhances the job matching process but speeds up recruitment and significantly reduces cost. 
To find out more about Direct Hiring Solutions please visit our websites  directhiringsolutions.com for employers or jobs2udirect.com for candidates (or download the app – search for Jobs 2U Direct).  Alternatively, I would welcome your thoughts at david@directhiringsolutions.com.